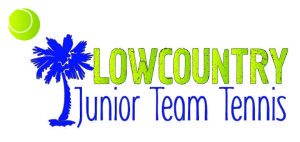 Junior Team Tennis (JTT) is a USTA program for Kids to get active, have fun and make friends by playing tennis on a team. Lowcountry Junior Team Tennis allows kids to enjoy the sport for a lifetime from the very first day of play.
"LIKE" Lowcountry Junior Team Tennis on Facebook and help kids dreams of playing tennis come true!
Fun, teamwork and friends help make USTA Junior Team Tennis one of the most popular youth sport programs for kids 5-18. There are teams for all skill levels from beginner/never played before to advanced. Kids have the opportunity to experience competition as part of a team, cheering for their teammates, and having teammates cheer for them!
http://www.lowcountryjuniorteamtennis.com/
The program features singles, doubles and mixed doubles matches against teams with similar skills, and a season normally lasts for 6-8 weeks.
The USTA Junior Team Tennis program is divided into 8U, 10U, 12U, 14U and 18U age groups and beginner, intermediate and advanced levels. Not all age groups and levels are offered every season.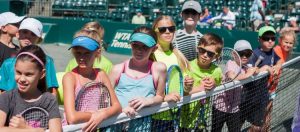 Information on what levels will be offered can be obtained from the Charleston Junior Team Tennis Coordinator, April Gift.
10 and Under Junior Team Tennis utilizes smaller courts and shorter and lighter rackets and slower moving balls, all designed to insure success and love of the game, even for beginners!
One of the best parts of the Junior Team Tennis Program is the opportunity to advance to the state championships held every summer. If your team qualifies, you will have the opportunity to compete with Junior Team Tennis teams at your level from around the state. Nothing could be more fun, as this video demonstrates!
http://www.lowcountryjuniorteamtennis.com/
To learn more about the Lowcountry Junior Team Tennis Program, contact April Gift at agift0810@gmail.com or 843-352-2482.
You can also follow us on our Facebook page.